In 1973, Tom and Ray (Hey, that's us!) Magliozzi of "Car Talk" started a do-it-yourself shop in Cambridge, Massachusetts called Hacker's Haven. These were the days of car DIY so we thought, let's open a garage where folks could do their own work and we'll rent them the space and tools. Was it the brilliant million dollar Swiss bank account-worthy idea that we promised our parents it would be? Not so much. We felt so sorry for most of these DIY wrecks (and we're not talking about the cars) that we ended up doing most of the work ourselves. At least it gave our dog Banjo a fun place to hang out.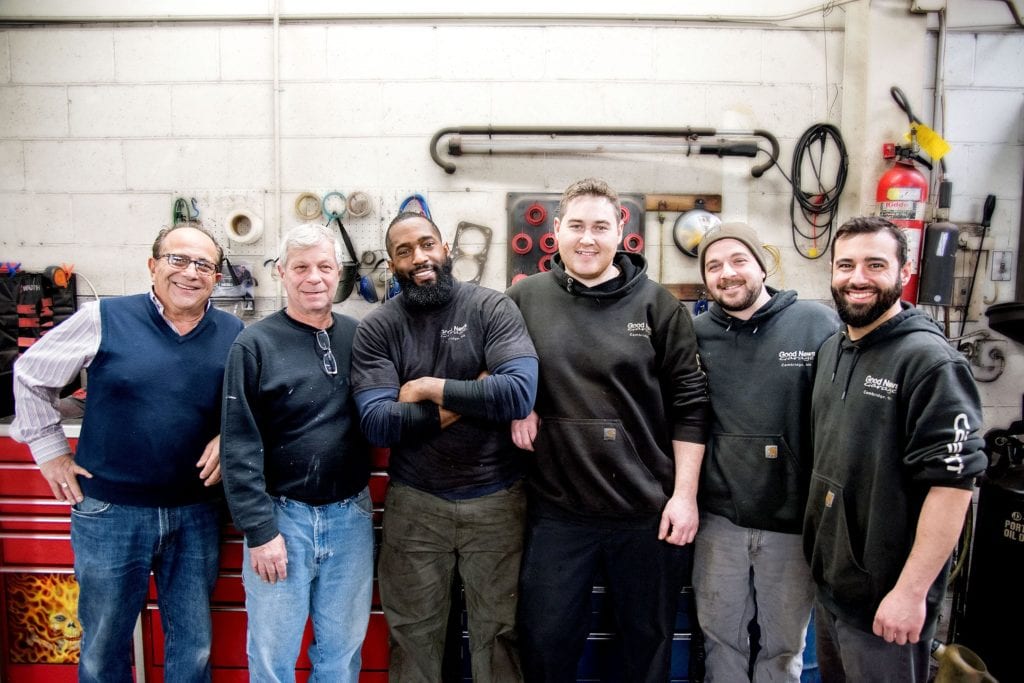 We also have the latest test equipment and in the last few years we've embraced the 20th century by accepting credit cards and keeping computerized records. Getting our mugs onto Facebook and Twitter means we've even dipped our toes into the 21st century.
Alas, we have not, as of yet, opened a Swiss bank account. (That honesty thing has been a bit of a hindrance.) But, we have nearly 40 years of satisfied customers and have maintained a great staff.
If you stop by you might even catch one of us working.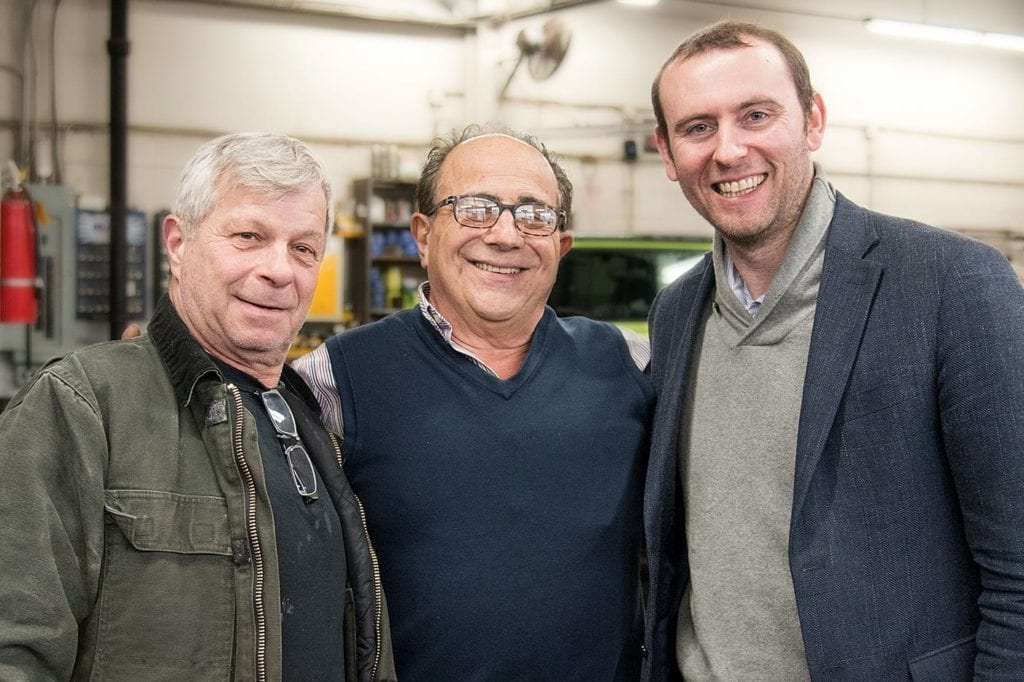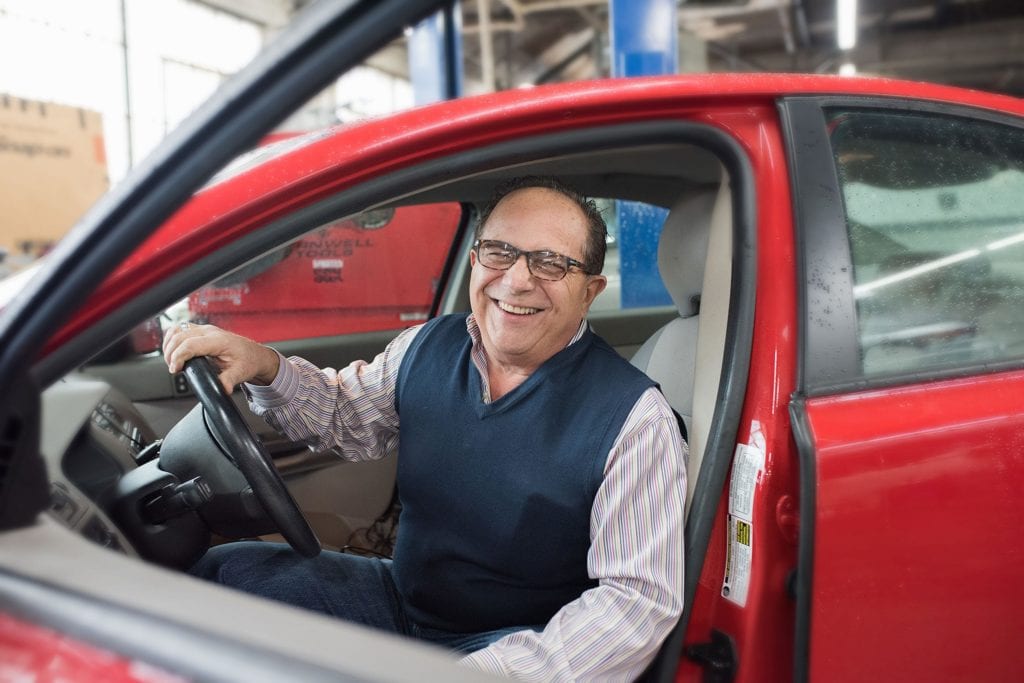 After several years of 80 hour work weeks (now you know why Tom is work averse), we decided to open a new enterprise called Good News Garage. We still welcomed do-it-yourselfers but also focused the majority of our attention on competent and honest auto repair for those who didn't want to get greasy. And for that, we hired competent and honest people to work for us. What a concept. Our mechanics explain how stuff works and never sell you stuff you don't need or want.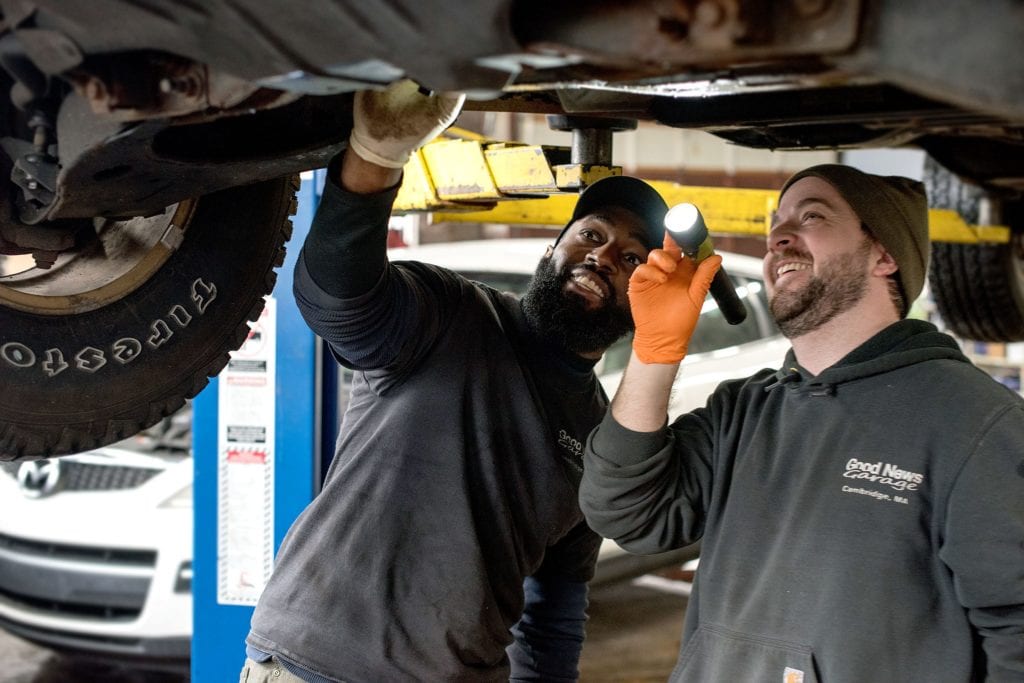 KIND WORDS FROM OUR FRIENDS
"Good mechanics at Good News. I've been a customer for more than 20 years; they've never done me wrong."
"They did an awesome job on my baby. Very honest information. I highly recommend them."
"Best people I have ever met. Best place I have ever worked. Most honest garage I've ever known. And you will be forever in my heart!"
"It is a joy to return for routine service and a comfort to know that our family is safer on the roads thanks to Good News."
"I've learned that they only do what needs doing, and they do it right."
"Had a car serviced here, great work and great prices. Thanks for the job well done."